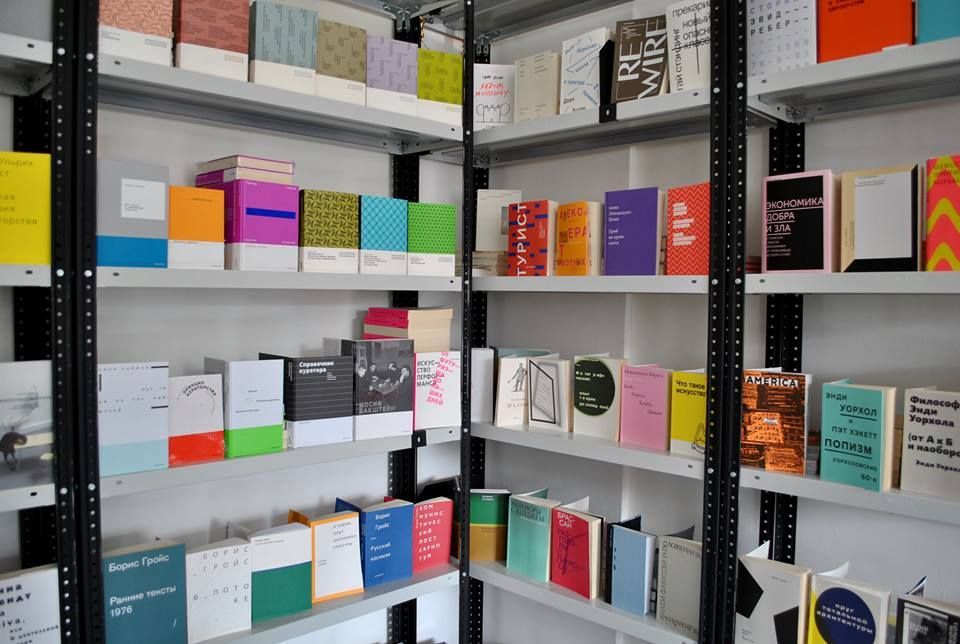 About
Ad Marginem is an independent publisher founded in 1993. Ad Marginem's first publication was a collection of articles entitled The World of Kierkegaard, released in the spring of 1994.
The name «Ad Marginem» (latin for «on the edge») comes from Paul Klee's 1930 painting «Ad Marginem—On The Edge». From 1991 to 1993, while working at the state publishing house Kultura, Alexander Ivanov edited a series by the name «Philosophy on the Edge», which ultimately inspired him to open his own publishing house.
From the beginning, Ad Marginem has been dedicated to publishing works that fall outside the boundaries of traditional genre classification. Since innovation usually happens at the edge of what is already known, we are most interested in works that aren't easily categorized on the shelves of libraries and bookstores.
Ad Marginem started out with a focus on philosophy, publishing the first Russian language editions of twentieth century classics such as Martin Heidegger's Being and Time, Elias Canetti's Masses and Power, Michel Foucault Discipline and Punish, Gilles Deleuze's Cinema 1 and Cinema 2, Walter Benjamin's Moscow Diaries, and Roland Barthe's S/Z and Camera Lucida.
In 1996, philologist Mikhail Kotomin joined Ad Marginem and we became known for a series of contemporary Russian prose featuring authors such as Vladimir Sorokin, Pavel Pepperstein, Eduard Limonov, Alexander Prokhanov, Mikhail Elizarov and Zakhar Prilepin. In the same series we also published translations of authors such Christian Kracht, Aldo Nove, Ingo Schulze, Will Self, and Jonathan Littell. Around this time, we became one of the first publishers to release texts on the contemporary art scene, such as Andrei Monastyrski's «Trips Outside the City», and the series «Passe-partout».
In 2012, we established a joint publishing project with the Garage Museum of Contemporary Art. Over the past few years we've primarily been publishing books on contemporary art, from art criticism and critical studies to the diaries and notebooks of artists and members of the art world. Our most notable books published since 2010 include the first Russian version of Susan Sontag's On Photography, Andy Warhol's The Andy Warhol Diaries, Thomas Picketty's Capital in the Twenty-First Century, and Art Since 1900, a comprehensive history written by several American art historians.
In 2016 we joined forces with design studio ABCdesign to create the imprint «A+A», which specializes in illustrated books of various genres, from children's nonfiction to books on contemporary art and design. In 2017 «A+A» began publishing the Russian version of the series Art Essentials, originally put out by the British press Thames & Hudson.
Today Ad Marginem publishes translations of nonfiction with a focus on art, illustrated books for children and adults, and books on anthropology, economics, sociology, philosophy and cultural theory. However, we hope that all books that fall under the Ad Marginem brand, regardless of genre, are united by an interest in the current changes developing before our eyes, and a focus on the differences that enrich and intensify our human experience.
Подписывайтесь на рассылки Ad Marginem и А+А!
В рассылке Ad Marginem рассказываем о новинках и акциях, дарим промокоды и делимся материалами: